You Need the Rest of the Story
*guest post by Heather Owen, M.A.T.S. in Biblical Studies
Have you ever walked into the room in the middle of a movie that someone else is watching and gotten drawn in? You get interested and you want to know what happens next and can't tear yourself away?
If you're anything like me, you make the other person pause the movie and ask a ton of questions so that you can catch up and understand just how the characters ended up where they are right now and why they are facing the choices they are.
You need to know their purpose, the rest of their story, their reasons. If we don't know these things, if we don't know all the relevant bits and pieces to understand the point of the movie where we walked in, we really don't have any idea what's going on and we might draw all the wrong conclusions and miss the whole intended point.
We want to know what we have missed in a movie that interests us. If we are asked for advice from a friend, we will likely ask a lot of questions about the situation and what led up to it, because we need the whole story to give good advice. We wouldn't start reading a letter or a book in the middle. Yet, this is exactly what many of us do when we approach the Bible.
Scripture is God's redemptive story in the history of humanity and contains His explicit will for us as Christians, everything He wants us to know about His character and His nature, about who He is and who we are in light of that. It is literally the most important thing we could ever attempt to understand because the impact of understanding it or NOT understanding it is eternal, affecting us and all those we love most (and least).
We derive the MOST GOOD from it when we understand the whole story, the way God intended it to be delivered. That is why I am ridiculously excited that my good friend Jennifer has released her FOCUSED 15 Bible Study Club.
Scripture can be intimidating. There are portions of it that can be difficult to wrestle with. There are portions of it that are painfully clear. There is always danger that when only bits and pieces of it are taken out of context that we can be led horribly astray.
Before I earned a stack of seminary graduate degrees, I barely ever read the Old Testament and I especially avoided the prophetic books because they were so intimidating to me. I robbed myself of understanding. I robbed myself of seeing the constant nature of God on display. I robbed myself of the fuller understanding of God and of timeless principles for how to live out His purpose for my life.
Sisters, I have more good news for you! The good news of Jesus is the best news ever; the release of The FOCUSED 15 Bible Study Club is really good news. Over 15-minute daily lessons for six months, Jennifer breaks down for you the portions of scripture from Genesis to Revelation, how they connect, their chronological significance (did you know the books of the Bible are NOT all in chronological order- that can be confusing!), the historical and cultural significance of the books, and helps you to see and understand all the connections–the whole big picture!
One of the things I love best about this opportunity to grow in understanding of God and His Word, and therefore to grow faith, is that when you join the Bible study club, you always have the option of joining her Facebook group where you can actually ask any questions that you may have about the series as you are going through it.
That is not something that most of us can do in our normal study series. We may be able to discuss in a small group or ask a facilitator (who may just have a facilitator's guide or their own personal study knowledge)–but with this series you can actually clarify points and ask questions of the study author!
The most important thing that I would want you to know if you don't already know this about Jennifer is that her heart is for YOU! Her passion, her calling in this life is to help women grow their faith through genuine discipleship. This is what she cares about most beyond her God-given first priorities of her relationship with Him and her family. She truly and genuinely cares about every person reading these words right now.
A huge part of discipleship is having a strong foundational understanding and knowledge of God's specific revelation to us–Scripture. We can't write it on our hearts if we don't know it. We can't talk about it with our children as we walk along the road, as we get up, as we lie down to go to bed at night–if we don't know it. We can't grow our relationship with God or anyone else if we stop learning about them, if we don't seek to understand them as well as we possibly can.
Paul prayed for the Ephesian church and the church at large that they would have a deeper understanding of God through a spirit of wisdom and revelation so that they might understand the hope to which they were called.
Won't you join us today and get the rest of the story so that you can grow your faith and know your God better so that Paul's prayer may be answered in you?
Click the image below to learn more!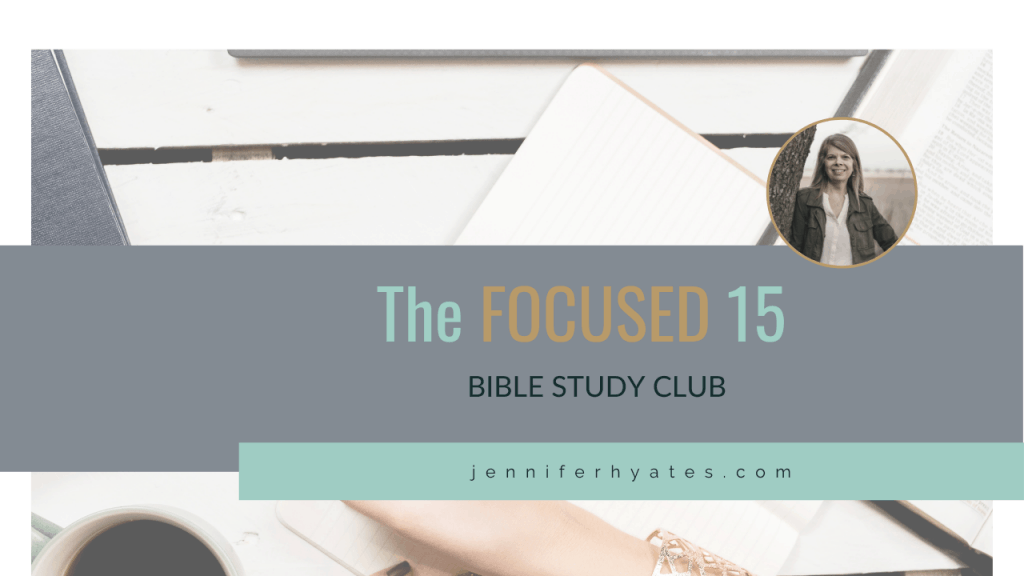 Heather Owen is a business coach for Christian solopreneurs, focused on aligning business with God's will and priorities, creating scriptural rhythms of rest and margin, and working from a place of rest-fueled productivity. She's also a passionate apologist who champions the need for internal apologetics as part of organic discipleship in the church, because Christians need to be able to wrestle with and work through their doubts and tough questions instead of being dismissed or shamed for "not having enough faith". Like C.S. Lewis, there isn't a cup of tea big enough or a book long enough to suit her. She has a stack of graduate degrees that are just proof that she's wrestled formally with the tough stuff of theology and biblical study. You can follow her Facebook page Focused Christian Solopreneurs and you can find her personal Bible study musings at The 1st Corinthians Challenge page on Facebook.